Google Pixel Fold display and camera specs detailed leaked a head of launch
In Short:-
Google is expected to announced the Google Pixel Fold on May 10.
Tipster Kuba Wojciechowski has posted a video of the Pixel Fold on Twitter.
Jon Prosser, the Google Pixel Fold is expected to cost $1,799 (over Rs 1.47 lakh) for the 12GB/256GB model.
By;  Balu Vysyaraju Published On: 22/04/2023 19:05IST



In recent years, foldable phones have become increasingly popular, and several major smartphone manufacturers have released their own versions. Google, one of the most well-known tech giants, has recently entered the foldable phone market with its Google Pixel Fold. One of the most important features of any smartphone is its display and camera, so in this blog, we'll take a closer look at the Google Pixel Fold's display and camera specs.
Display Specs:
The Google Pixel Fold features an 7.6-inch foldable OLED display with a resolution of 2208 x 1768 pixels. When folded, the phone has a 6.4-inch external display with a resolution of 1080 x 2400 pixels. The internal display supports a variable refresh rate up to 120Hz, making it an ideal device for gaming and other high-performance activities. Additionally, the phone has a slim bezel design, which allows for an immersive viewing experience.
One of the standout features of the Pixel Fold's display is its foldable design. The phone can be folded in half, allowing users to carry it in a more compact form factor. When unfolded, the phone can be used as a traditional smartphone, but when folded, it can be used as a mini tablet, making it an ideal device for productivity on-the-go.
Camera Specs:
The Pixel Fold features a triple-camera setup on the back of the phone. The primary camera is a 50-megapixel sensor with an f/1.9 aperture, which is capable of capturing detailed images even in low light. Additionally, the phone features a 10.8-megapixel ultra-wide camera121.1° Ultra-wide camera with f/2.2 aperture, 10.8MP telephoto camera with f/3.05 aperture, 5x optical zoom, 20x Super Res zoom, LDAF sensor, 4K video recording .
On the front of the phone, there is a 9.5MP front camera with f/2.2 aperture located in the center of the internal display. The camera uses Google's advanced software to provide high-quality images, even in challenging lighting conditions. This front-facing camera also supports 1080p video recording, making it an ideal device for video calls and selfies.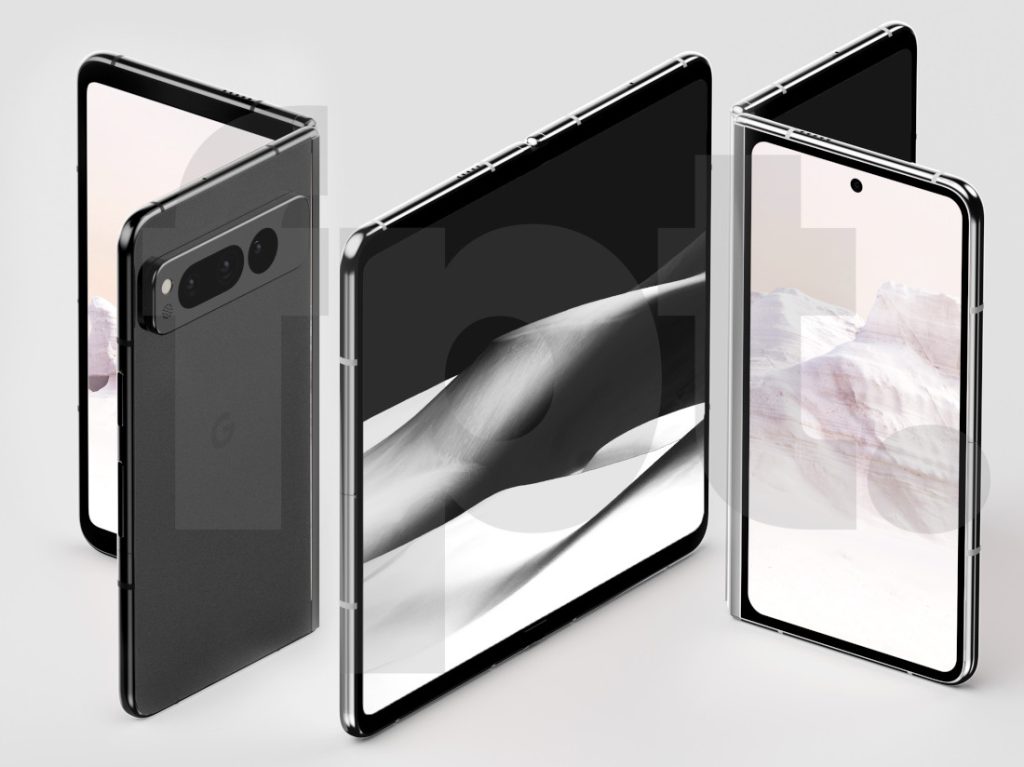 Pricing and availability?
The Pixel Fold is said to come in 256GB version in chalk and obsidian colours priced at $1799 (Rs. 1,47,590 approx.) and 512GB in obsidian colour priced at $1919 (Rs. 1,57,435 approx.). It should be introduced at the Google I/O on May 10th, and go on sale June 27th.
Earlier rumours revealed that it will go on pre-order on the same day of the announcement through the Google Store, and through the carriers on May 30th. There will be a free Pixel watch with the Pixel Fold.
Jon Prosser says that Google will start teasing the phone on June 26th, Wednesday, but this date might change.
Conclusion:
The Google Pixel Fold is a promising device that offers a foldable design and advanced camera specs. Its foldable OLED display provides an immersive viewing experience, while the triple-camera setup on the back and the front-facing camera on the internal display offer high-quality images and video. With its powerful specs and innovative design, the Pixel Fold is likely to be a popular choice for those looking for a high-performance foldable phone.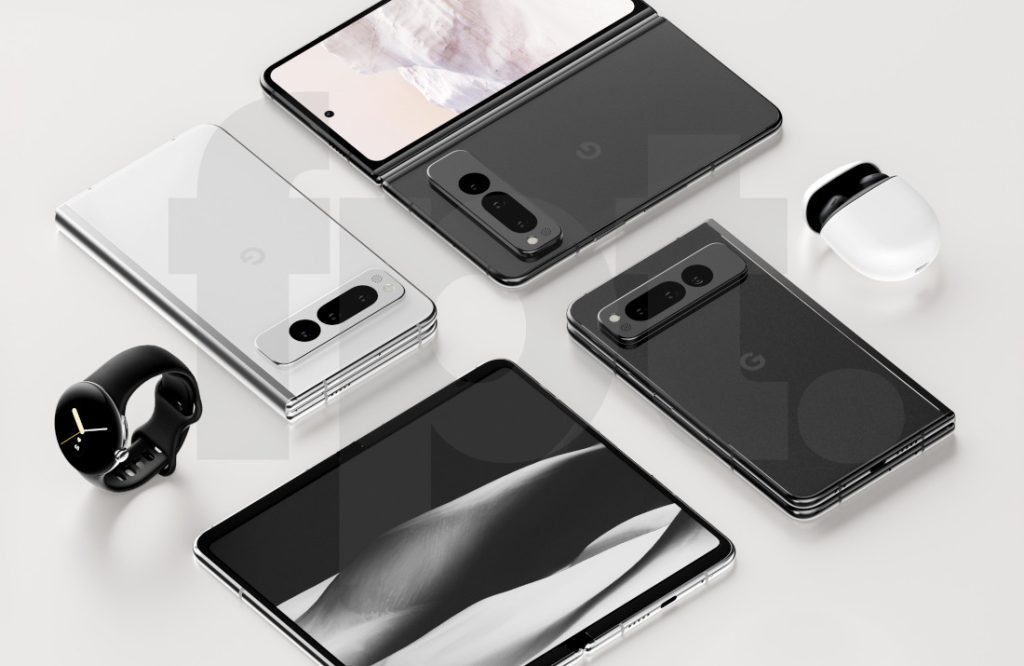 Google Pixel Fold rumoured specifications
Google pixel Fold.
Launch timeline
26 Apr: Teaser
10 May: Announcement & Pre-order via Google Store only
30 May: Pre-order for carriers
27 Jun: Available
Inner display
7.6″ 120Hz, OLED, 2208×1840p, 380ppi, 6:5 aspect ratio.
Front display
5.8″ 120Hz, FHD+ OLED 2092×1080p, 408ppi, 17.4:9 aspect ratio.
Battery
Beyond 24 hours life, up to 72 hours.
Processor
Google Tensor G2, Titan M2 security chip.
Main cam
48MP Quad PD with OIS+ CLAF
0.8 um pixel width
f/1.7 aperture
82° field of view
1/2* sensor
Ultrawide cam
10.8 MP ultrawide camera
1,25 um pixel width
f/2.2 aperture
121.1° field of view
Lens correction
Telephoto cam
10.8 MP dual PD telephoto camera
1.22 um pixel width
f/3.05 aperture
21.9° field of view
5x optical zoom 20x Super Res Zoom
LDAF (laser detect auto focus) sensor
Optical + electronic image stabilization
Fast camera launcher
Front cam
9.5 MP Dual PD
1.22 um pixel width
f/2.2 aperture
84º field of view
Fixed focus
Camera features
Rear Camera Selfie
Magic Eraser
Photo Unblur
Long Exposure
Real Tone
Rear cam
30fps 4K video recording
Up to 60fps 1080p video recording
283g
5.5″ height x 3.1″ width x 0.5″ depth (folded)
Side mounted FPS and Face unlock
chalk and obsidian
256GB: $1799
obsidian only
512GB: $1919
Free pixel watch for those who buy the Pixel Fold.
We can not guarantee that the information on this page is 100% correct.
in this page of article we are gathered information from lot of sources and social Media handles…
thanks for reading this article..
keep love and support  TechFacts